Tea Time at Well Walk Tea Room
One of the things I love the most about England beside sistertime is having proper English tea time and scones. A new dilemma for this trip is I now have a wheat intolerance among other intolerances to deal with. I held onto hope that perhaps I could find a gluten free tea room during my stay. It was a long shot but I did a search for gluten free restaurants in Cheltenham and I was pleasantly surprised there was a list of options. I was not sure if the gluten free craze had arrived across the pond yet, but yay it has! One of the search results was Well Walk Team Room, that offers gluten free scones.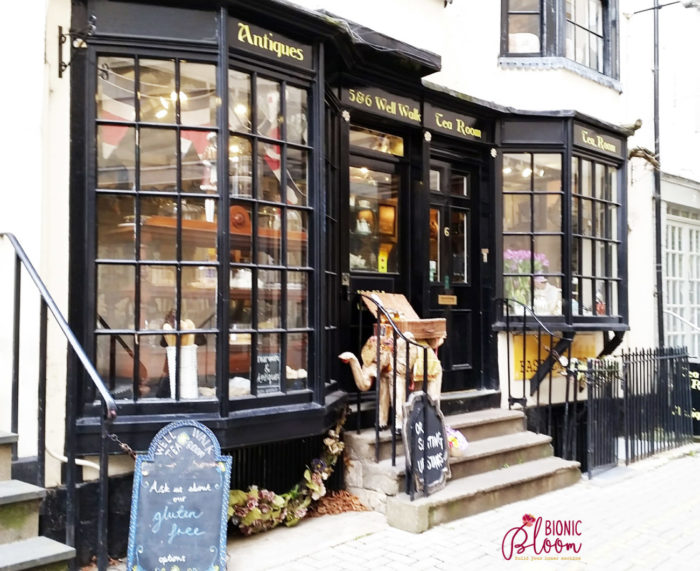 Well Walk Team Room @ 5-6 Well Walk, Cheltenham GL50 3JX
Off we went. I did not want the full "afternoon tea" that also comes with tea cakes on a 3 tier serving dish. I just wanted a warm drink and a gluten free scone with jam and clotted cream. It. was. so. delish! I ordered a second scone. lol.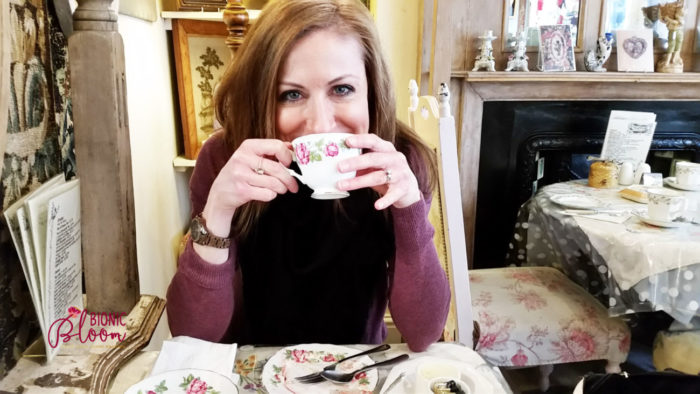 Me enjoying my tea. Scone has been obliterated.
I would return to Well Walk due to the gluten free options, but otherwise I do like more a modern atmosphere in my restaurant choices. But this cozy place is perfect if you want the whole shebang of tea and scones with the absolute, traditional ambiance of a team room with antiques and fine china. I applaud them for being current and even progressive to what really mattered to me – gluten free options. Other notes: the staff was friendly and accommodating and prices were reasonable which is a plus. Worth checking out especially if you want the full English tea experience.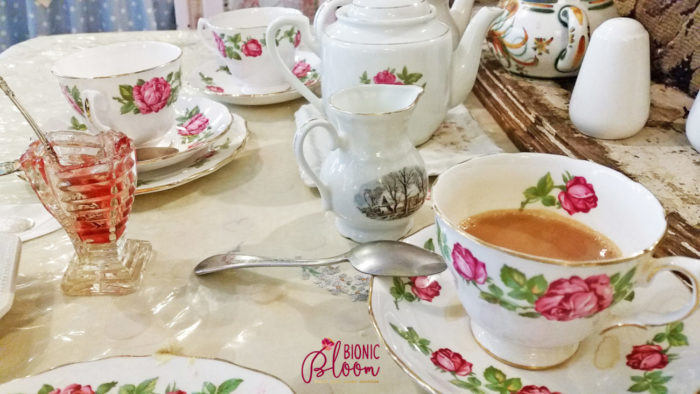 Traditional English tea place setting, after I ate my scone, jam and clotted cream. lol.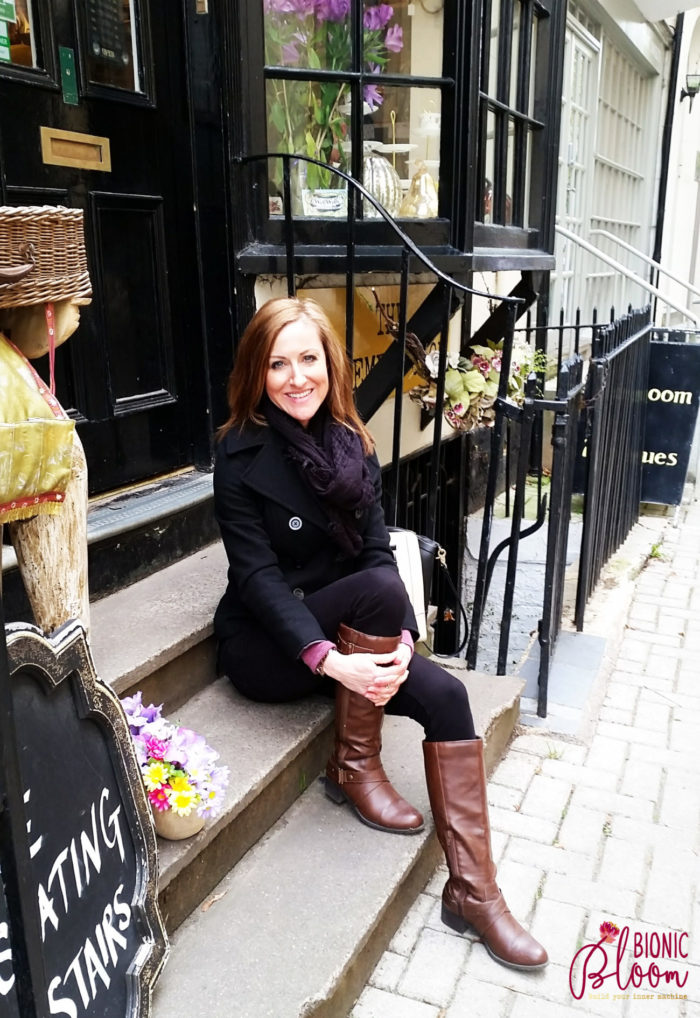 Me @ Well Walk after my English tea. Next mission: shopping on Promenade.
Beautiful potted greenery and flowers on the way to Well Walk Tea Room.