Road trip to Alpine, Texas! My husband's side of the family met up in West Texas to attend a ceremony to honor my father-in-law, Mike Compton, for his accomplishments while attending Sul Ross University and also those made afterwards in his professional careers. He had many business ventures during the 80s and 90s and also was a catcher in professional baseball with the Philadelphia Phillies until he was asked to return to baseball to coach for the Phillies. And now as life sometimes does, he returned full circle as the Field Coordinator and Advisor (though now he is retired as of 2015). Perfect reason to visit Alpine, Texas!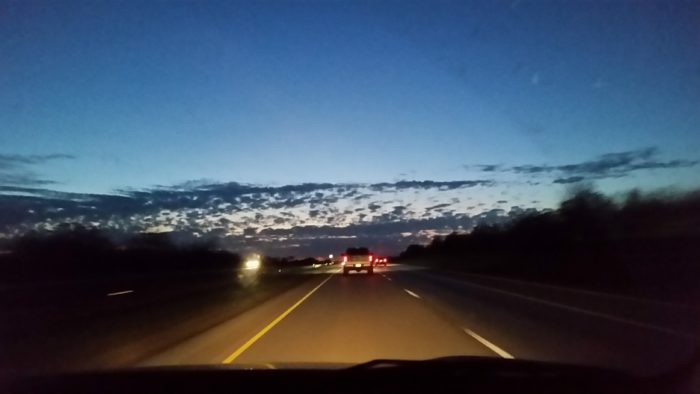 Our way to Alpine, Texas
I have only been to West Texas once and it was for my husband's high school reunion at Odessa High School. Alpine is very different than Odessa as well as Houston. You would have thought you were in Utah or New Mexico with all the gorgeous mountains! Okay, they were mountains to me coming from Houston. LOL. Anyway, we had a great time seeing the charm of the small town. It was very trendy in town with an eclectic group of stores and cafes. The first night we went to La Casita where my in-laws used to eat when they attended Sul Ross University and ordered compachos (similar to nachos). Due to my food intolerances I ordered a chicken fajita burritos but did not eat the tortilla. It was still really good!
Cow Dog Hot Dogs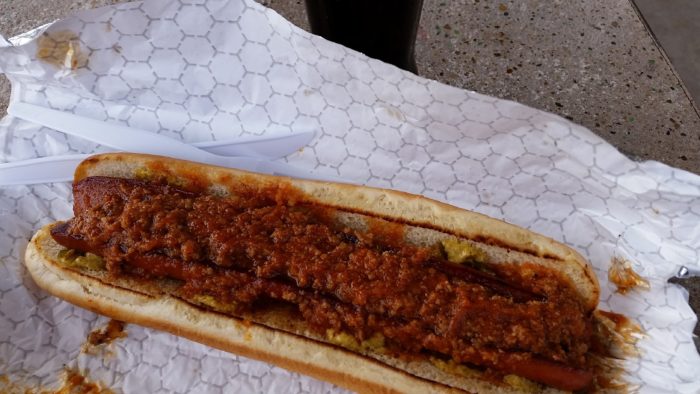 All beef hot dog with Cow Dog's own special chili. My husband ordered "The German."
The next day we had to visit the Cow Dog food truck for lunch because I am a huge yelp review checker and Cow Dog received 4.9 stars (out of 5) so we went there to check it out. All beef hot dogs (I would eat no other kind) available in a multitude of variations. Really, just think it and they have it. My husband ordered "The German" hot dog that comes with sauerkraut of course. I had a regular hot dog with brown mustard, topped with their own special chili. We had to wait over 10 minutes for our food but the weather was amazing that day and thankfully the food did live up to the hype. You can find more info on the Cow Dog website.
Texas Ranch House Too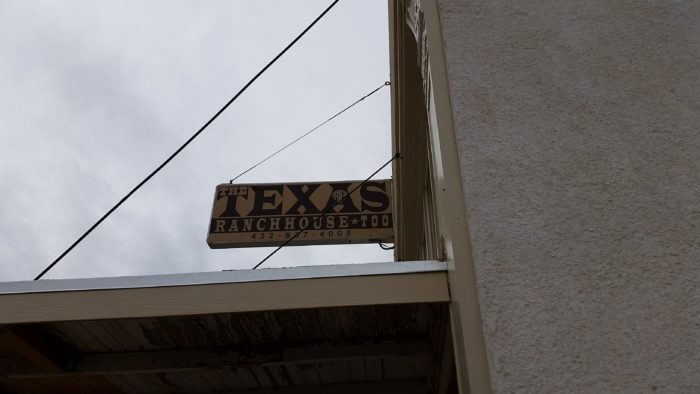 Saturday was shopping day (really, for me any day is shopping day) and we went into town to shop the cute, quaint stores. They had several that were gift / souvenir shops and also art stores and gem/stones and jewelry stores. We spent the most time at The Texas Ranch House Too store where I bought a super cute tshirt that has Texas on the front and the cute little store mascot dog Cooper on the back. My husband bought his mom a awesome southwest style necklace with turquoise beads and a green cactus charm. My mother in law LOVES turquoise so her name was already on it. 😉  The owner, Fawn Kibbe, and her sidekick, Shelby were super friendly so we visited for awhile and  they were so sweet to give me a free bag of homemade doggie treats for my brother and sister in law's dogs (who were also in Alpine). Paying it forward by sharing this wonderful act of Texas hospitality. Southern charm, especially in Texas is a real thing I promise! Fawn was so nice and I love seeing a women business owner making things happen, so shout out to Dawn and Shelby! If you are ever in Alpine, please stop by and visit them. Really even just to say hi. They are that nice.
Ft. Davis, Texas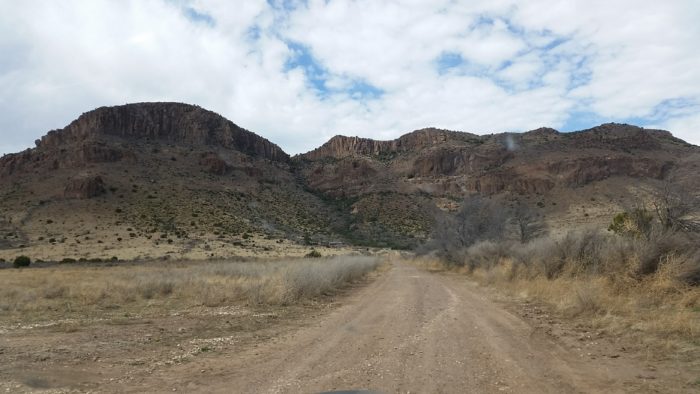 Texas mountains near Ft. Davis, Texas.
On the way home we took the scenic route driving north to Ft. Davis national historic site. It was a trip back in time. The views were just like a scene in a movie with the amazing mountains in the backdrop. It really was surreal for me who is only in flat lands in Houston. I loved the dry air as well. Can anyone say "good hair day"?