Paleo banana bread is a twist on one of my traditional snack recipes. I started regularly making banana bread about 15 years ago because it was a great snack to eat between meals. I made it with whole wheat flour and was very dense, filling and hearty. Unfortunately now, my body does not tolerate wheat soooo back to the drawing board and off to a new challenge of tweaking ingredients to make this wheat-free. The more I cook gluten-free really, the easier it is! There are so many GF options now, I rarely feel deprived except when I am craving just a regular, good ole greasy piece of pizza old school style. But of course I do have a gluten free version of that too (minus the greasy part). 😉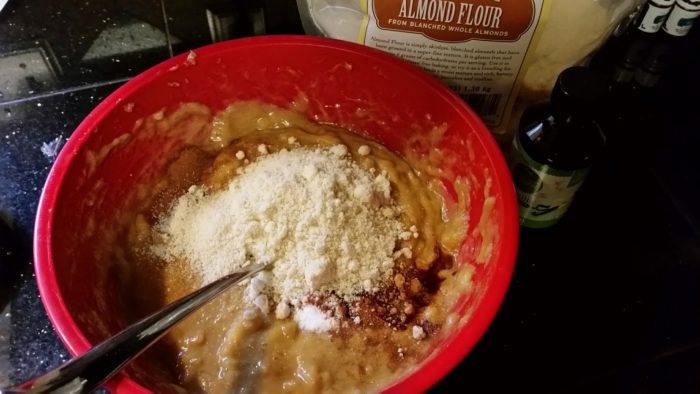 This paleo banana bread recipe is super easy to make. It is completely healthy, healing and the perfect thing to make when the bananas are about to be too brown to eat. I enjoy this bread plain or sometimes I add a layer of nut butter on top to make it extra filling. Eaten this way would be one of my mini-meals. I eat it with a fork, so I can eat slowly and really savor each bite.
Also, its a fun recipe because you can add-in ingredients to keep it fun and satisfy your particular craving at that time. Add in chopped nuts, Enjoy Life chocolate chips, Justin's peanut butter cups (chopped), etc. You get the idea. Please give it a go and let me know what your think. I would love to hear how you made this recipe your own!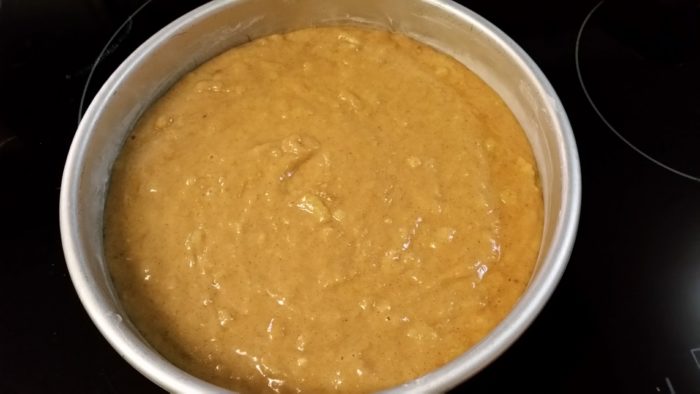 Instructions
Heat oven to 350 degrees.

In bowl, add mashed bananas, eggs, nut butter and coconut oil and mix well.

Add in the rest of the ingredients and mix until just blended.

Pour into a greased pan approx. 9 x 9 or loaf pan or 9" circle pan.

Bake for approx. 45 minutes or until you can insert a knife or toothpick in the center and it comes out clean.
Recipe Notes
add-in ideas: chopped nuts such as cashews or pecans, dash of ground cloves and/or nutmeg  (or a drop of Young Living Vitality brand essential oils) and/or Enjoy Life chocolate chips.