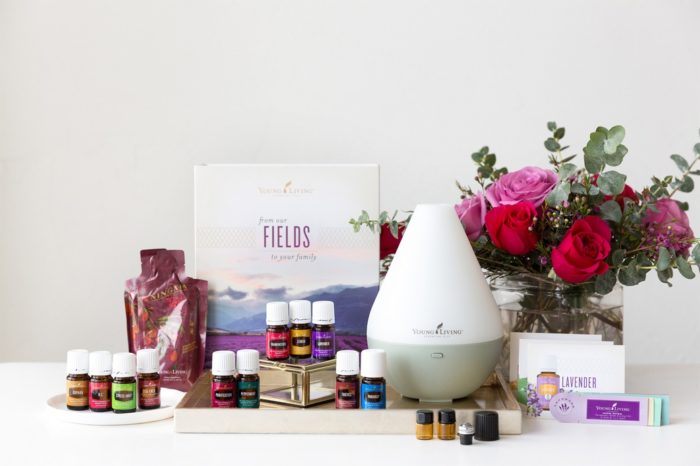 How to get on the easiest, most effective road to non-toxic living via essential oils
With just a few steps and a few drops of therapeutic essential oils, you and your family's lifestyle can change to a MUCH cleaner and healthier one…
Essential oils can help replace every product in your home with a non-toxic version. This includes products under your kitchen sink, in your bathroom, in your make-up case, personal care products for you, your man, your babies, children, and fur-babies (pets) too! Who is with me?!
The results a happier, healthier, stronger, calmer, and more vibrant lifestyle!
As a busy woman taking care of family and working in highly stressful environment in Corporate America, I wore myself out – physically, mentally, and emotionally. It was not until I experienced major health issues did I stop the craziness. And this was while I was eating "healthy" but this shows the toll that stress can put on our bodies as well as our family's bodies. I was forced to dig deeper for solutions so I could make it through the week.
Now, I have removed toxic food and products from my house. I am on this journey and have not looked back! So believe me when I say I can personally relate to how DEMANDING life can be and what a challenge it can feel to start something new. You may already be taxed for time and energy. Sticking to a new lifestyle, changing up your diet, supplementing your healthy in new ways, and on your own can seem more than overwhelming. But I am here as living proof it's not impossible. What I ask from myself and from you is not 100% perfection but 100% determination to just start the journey. That equals taking step one and meaning it!
YOU need an easy, doable way. Click here on how to get started right now!             
You do not need to spend hours of research on how to live toxic-free on your own. The help is here for YOU which includes support on this journey so you can get real help with real results! Essential oils and essential oil based products are natural, non-toxic and easy to use every day. They are cost-effective, safe and you are worth it!
Now what? The most versatile and foundational essential oils to support your whole body are conveniently bundled together already in the Premium Starter Kit! You don't have to spend another second having to research all of what you need to start. Also, Premium Starter Kit, provides a way for you to purchase essential oil sand products at a tremendous discount and even for FREE.
The Premium Starter Kit from Young Living, the leader in Essential Oils
11 essential oils set up to use every day, plus a diffuser – All at half off. Its set up perfectly to get you on this non-toxic, healthier lifestyle NOW.
Replace the toxic products in your home
Guidance on how to select the best essential oils to help support you and your family's body per situation
24% off retail price
Option to join the super easy and supportive monthly shipment program. This decision ensures consistent baby steps for yourself to a healthy lifestyle! Before you know it, you will be fully immersed in an amazing lifestyle with little effort!
Enjoy –

Free essential oils and everyday must have products
Free credit earned monthly
Discount shipping

100% certainty you are supporting your body!
YOUR future….
Happier, more vibrant, energetic, calmer YOU! and FAMILY! The Starter kit, again, when all bundled is half OFF and includes:
10 5mL bottles of pure, therapeutic grade essential oils:

Lavender – can help calm and more
Peppermint Vitality – can help cool and more
Frankincense – can support skin, great for meditating and more
Lemon Vitality – great in water first thing in morning or anytime and more…
Copaiba Vitality – can help with inflammation and more
Thieves Vitality – can help support immune system and disinfect
PanAway – can help muscular system
Raven – can help support respiratory system
Citrus Fresh – helps nullify icky smells and just smells fabulous!
DiGize Vitality – can help support digestive system

FABULOUS diffuser – which diffuses essential oils into the air helps the room to smell amazing and can help support your system aromatically

Favorite is Arai, but also love Desert Mist, Rainstone and Dewdrop!

BONUS oil – Stress Away (beach paradise in a bottle)
Thieves home cleaner concentrate – 1 oz sample to make your own toxic free, plant based cleaner.
2017 Product Guide to view hundreds of additional Young Living products.
AromaGlide Roller Fitment (place on any 5 mL bottle in kit for even easier, quicker application
2 packets of NingXia red drink (super food drink)
10 sample amber glass bottles
10 sample packets
Support of others on your journey to a non-toxic and healthier lifestyle! We are in this together!
150 Uses Book – to show you at everyday ways to use all the oils in your starter kit at your fingertips!
24% off all retail prices
Opportunity to earn free oils and other products to support your journey, earn credits and discount shipping via Essential Rewards monthly shipment / loyalty program
FAQs
Am I required to sell Young Living essential oils or products to be a wholesale member?
You are not required to sell in order to be a wholesale member unless you want to. It does mean you can purchase all Young Living products at wholesale prices.
Is there a monthly minimum?
No. You don't have to order monthly in order to benefit from being a wholesale member. Though your account will become inactive if you don't order again within one year. At that time, all it takes is a $50 minimum one-time order.
Can't I just buy essential oils from the health food stores or Amazon?
Young Living has been the leader in essential oils for the past 20 years and their standards set the bar for other essential oil companies. The quality of other companies cannot be compared to Young Living. Some comparative brands could possibly taint their products by cutting corners to increase profits. We, the consumers, are the ones that lose when we blindly and trustingly purchase oils that cannot be guaranteed to be pure and therapeutic even when the labels states it is so. Don't settle for essential oils that have been created with synthetic chemicals or contain diluted essential oils from crops with pesticides. If the bottles states, "not for internal use" or "don't use on skin" that is a good sign that the product have been adulterated.
Why Young Living essential oils and products?
Are you an educated shopper? When you purchase food from the grocery store do you ever ask, "what is the quality of this product?" When I purchase meat, I care if its regular ground chuck, "natural" or organic. This differentiates the quality of the product – how the animal was treated, fed, cared for and in turn this will determine how it will benefit my body or hurt my body. There is a HUGE difference. This is the same with essential oils. I want to purchase (and support) a company like Young Living that operates with integrity and ethics. Young Living's commitment to quality is called "Seed to Seal." Which means each step of the way from the seeds being planted in virgin (chemical and pesticide free) soil to the process of distilling the oils from the plants to filling the bottles and sealing them is done with the highest standards.
Okay, so you have said YES and ordered your Premium Starter Kit….Congrats!! Bloom onward to a healthy body and mind!
BUT all this fun does not stop here….you can also join an amazing COMMUNITY of people just like YOU, who strive to be the best they can be. We share "wins" with one another and learn together. Expect to be encouraged and supported in this exclusive online community.
You want to learn more and faster! We can provide EDUCATION resources so you can continue learning at your pace. I, along with my leadership team host education calls, skype calls, and learning materials for you and the community.
Be a LEADER and do the "Business"! Join my TEAM and BLOOM in your business by sharing oils and all you are learning and experiencing. Some of you may want to just use your oils for yourselves and families and that is OK, but some of you will want to share and in result, you may end up selling some kits, even by accident! Did you know that you can potentially earn $50 for every kit? Can you use extra money? You can buy more oils, pay bills, save for your child's future, give to your church or charity? We can train you so you can grow your knowledge of oils and how to sell and market them based on sharing what you learn. You don't have to be a salesman, just genuinely care about helping people. Expect educational materials, calls/video chats, social media leadership communities to help you step by step. There are many ways to do the business: sharing online, social media, mailers, classes, sharing one on one. There is a method for every personality, so if your inner voice is saying "do it," don't talk yourself out of it …just email me right now to see if it's a right fit for YOU!
 Fun times are ahead! Buckle your seat belt. Life is about to get interesting!
Disclaimer
Suggestions made are specific to Young living and should not be used with any other essential oil brand. Statements here have not been evaluated by the FDA. The information provided and these products are not intended to diagnose, treat, cure or prevent any disease or ailment. Anyone suffering from disease or injury should consult a doctor. Do not stop any medicine or procedure process that was prescribed by their doctor not start a treatment without consulting with a doctor.