Cheltenham England, Bodybuilding Competition and Dinner at Exmouth
My sister has been into fitness since the late 80s, which has progressed from daily aerobic classes into weight lifting with a professional bodybuilding trainer. Emma is her current trainer in Cheltenham, England who competed in the NABBA on October 16th. The event was held in the West Midlands at the Brierley Civic Center and is the final qualifier for the NABBA Universe 2016 competition. The results and gallery can be found on the official NABBA website.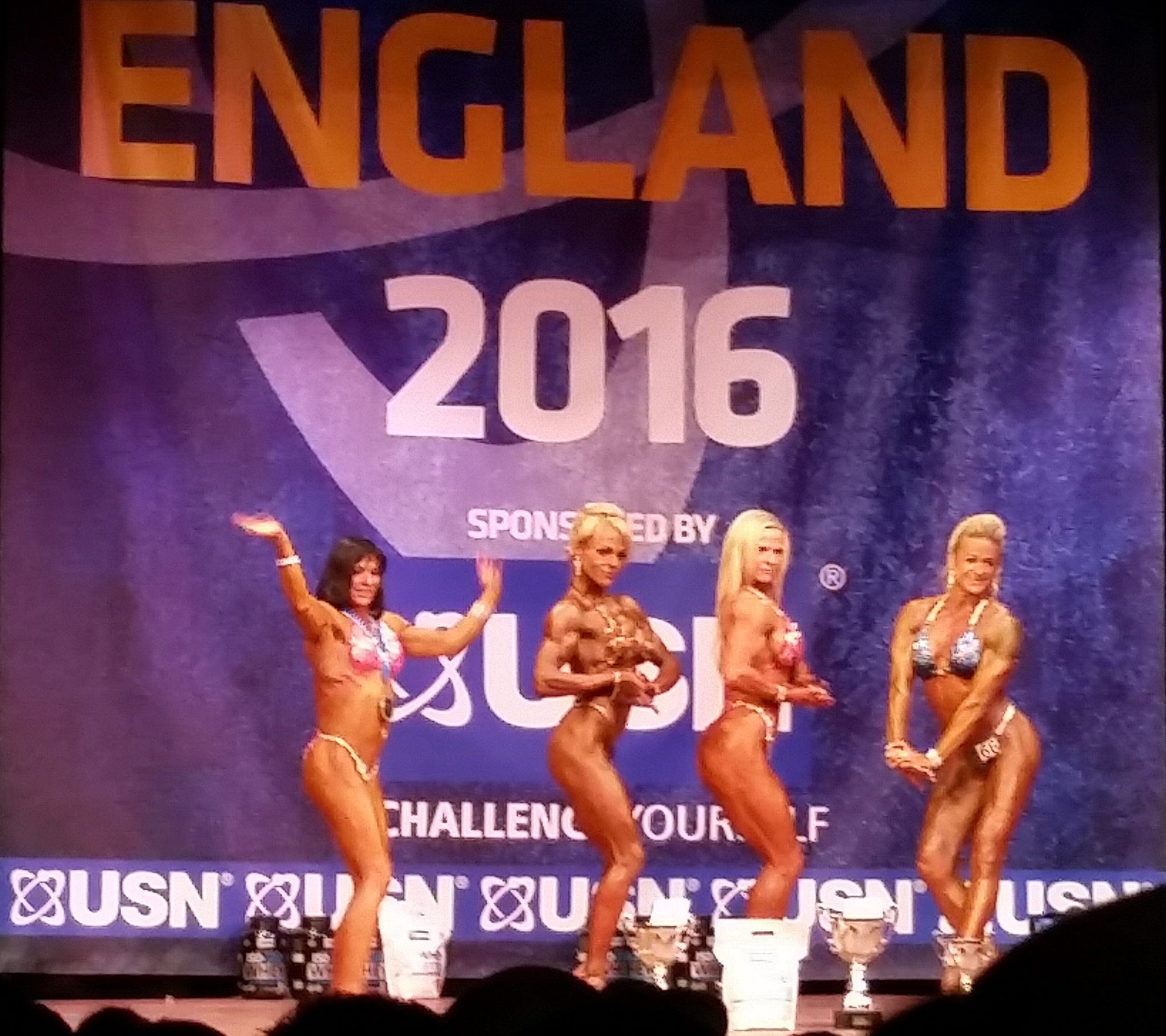 Emma Grace, right, at the NABBA West Midlands, England Competition October 2016
Emma made a great showing and came to impress by her physique, poise and confidence on the stage. I admire those who compete. It is a challenge that only a few can tackle. The discipline and knowledge required is unparalleled and the strict diet requires planning on what to eat, how much and exactly when to eat! Not for the weak in anyway, especially in a world that is full of sweets, carbs and processed food. And you can kiss eating out goodbye, at least while you are prepping for a show. You are in the game or not. There is no other way to win or even think of winning. Kudos to Emma for the guts and gusto to bring it! #Emmacrushingit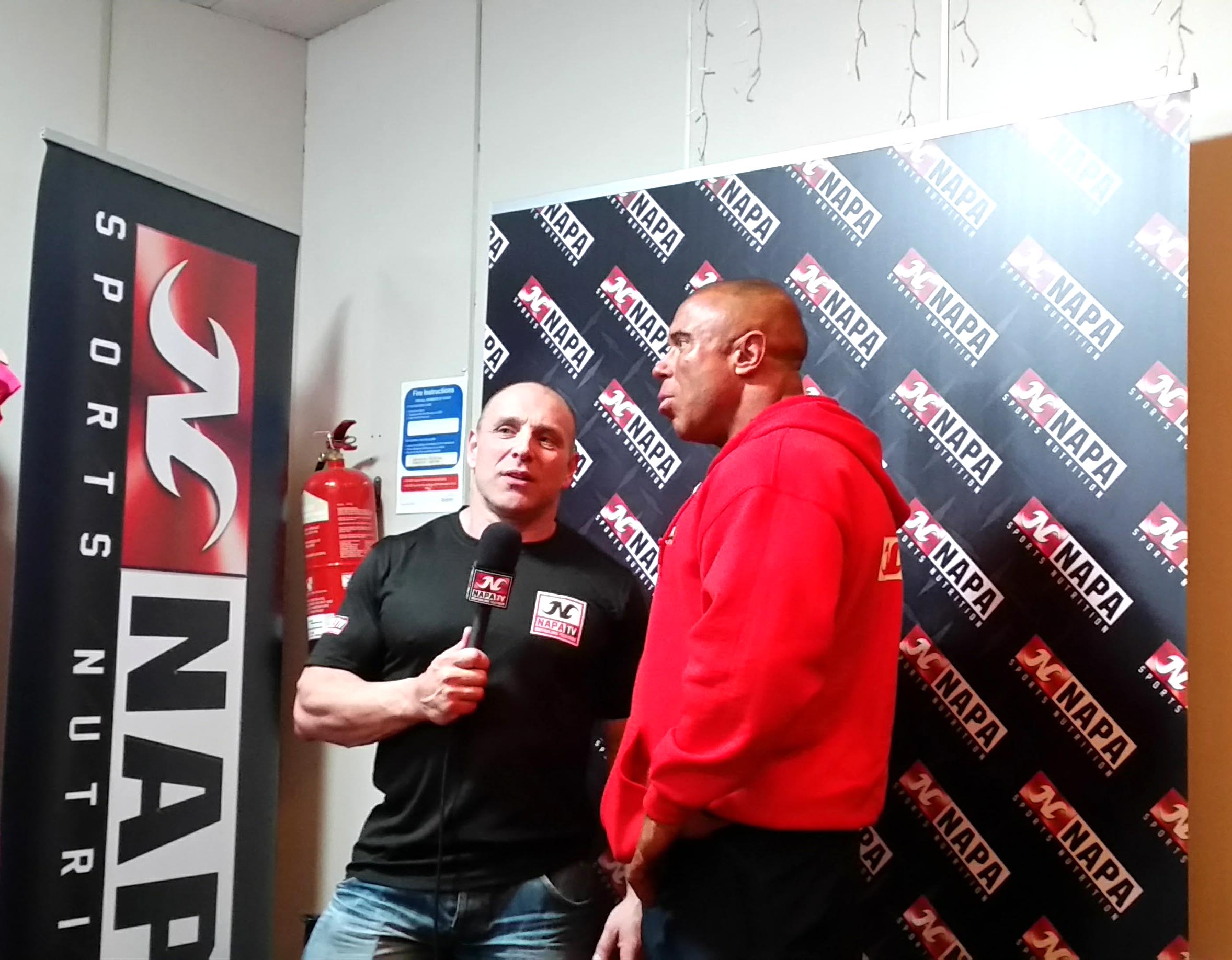 Throwback fact: National Amateur Bodybuilders' Association (NABBA) is the first and the original competitive bodybuilding association. Formed in 1950, NABBA's first Mr. Universe contest was won by Steve Reeves, who went on to make over 30 Hercules movies. Top bodybuilders who won Mr. Universe title include Reg Park, Bill Pearl and Arnold Schwarzenegger (four times winner). (source: http://www.nabba.co.uk/)
Exmouth for my mouth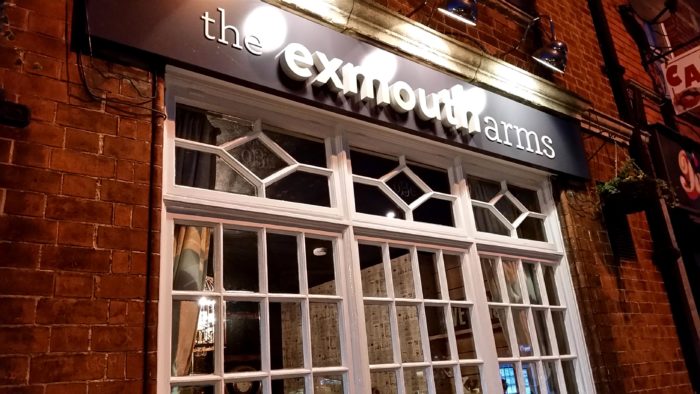 The Exmouth Arms on Bath Road in Cheltenham, England
All of that bodybuilding watching really got us hungry (wink, wink) so we headed back to Cheltenham and went straight away to The Exmouth Arms pub for a quick bite to eat. It is located on the quaint and picturesque Bath Road. The pub is light and bright for what one would call a pub. The service was very accommodating. My sister was disciplined enough to swap out the chips for steamed broccoli. I was not. 🙁 but being on vacay in England I did need to get my fair share of chips while here.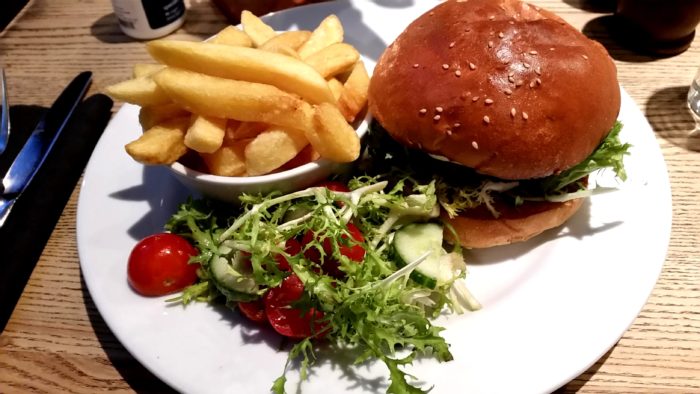 Morrocan spiced lamb burger with tzatziki = yum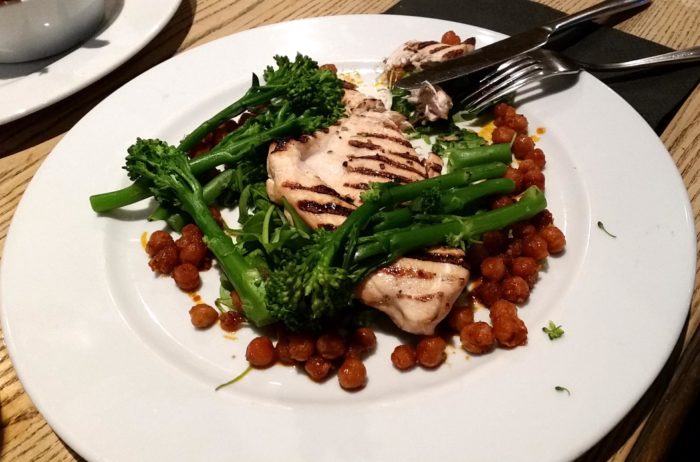 Grilled chicken with spicy chickpea, fries subbed for steamed broccoli (kudos to Jessi for great food choice!)
My takeaway box 😉
My takeaway (to go) box shown in pic is a sheet of aluminum foil, since in England not all restaurants provide "to go" boxes. A staple move of  mine is when eating out, always split your food in half before you start eating. Then eat half and take the other half with you. Eat your "second" meal 3-5 hours later ,whenever you are truly hungry again. This keeps sugar levels maintained to minimize sugar spikes and sugar lows and enables metabolism to remain constant. Very good thing!