Who needs another chicken recipe? I do! Baked chicken with honey mustard glaze. Chicken is a great source of lean protein and its always good to have a new way to make it. You don't want "chicken for dinner" to get old. This recipe's main player is a mustard glaze made from two organic versions – stoneground and Dijon.
Add in a little honey and lemon and viola, its a whole new way to eat chicken! Not to mention it's super easy.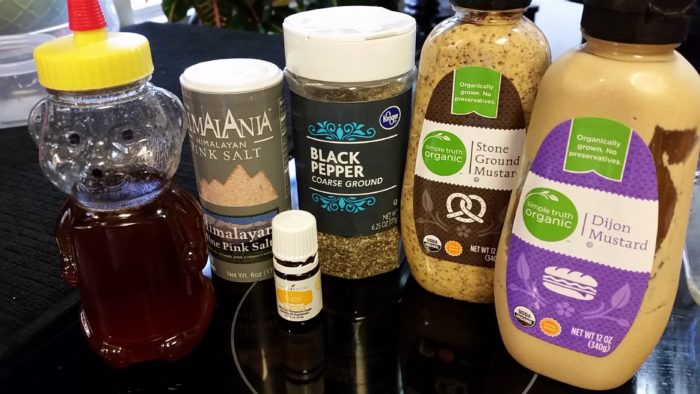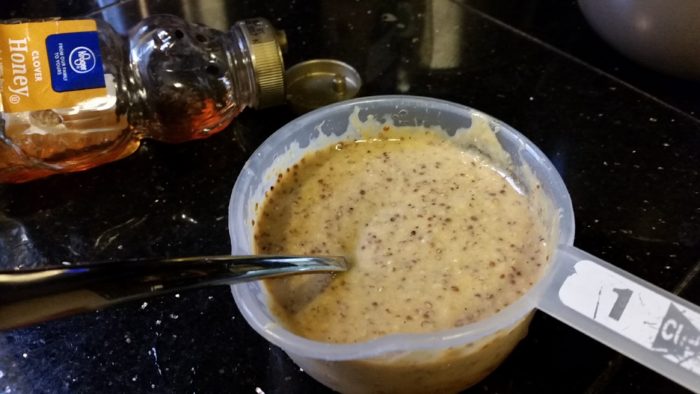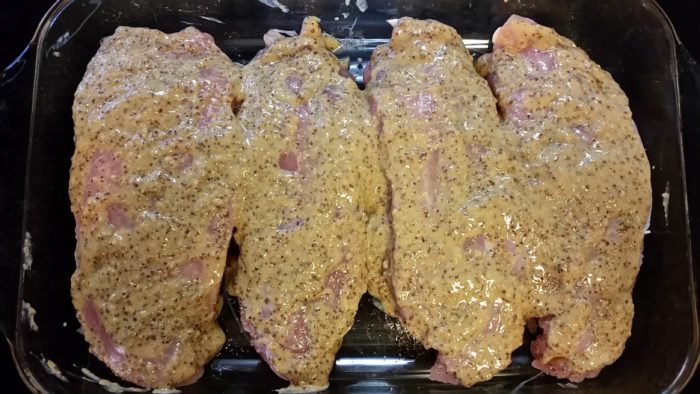 Baked Chicken with Honey Mustard Glaze
Instructions
Heat oven to 350 degrees.

In a small bowl, add all ingredients except chicken and mix well

Coat each chicken breast with the mustard glaze and place in baking dish in a single layer.

Pour any additional glaze on top of chicken.

Cover and bake for 15 minutes.

Remove cover and bake an additional 15 -20 or until the internal temperature of chicken is 165 degrees F.
Pair this recipe with sautéed chopped kale and pine nuts for a complete meal. Yummy goodness at its finest!