Tropical protein smoothie
Tropical protein smoothie. Today I went to the gym for an upper body workout and on the way home I was contemplating what I could eat/drink for my post workout meal. It's important to replenish your glycogen levels after a heavy lifting workout session, so your body has the nutrients it needs to build muscle. I eat/drink 20 – 30 grams of carbs along with 20 – 30 grams of protein after each weight lifting time at the gym.  Once I arrived home and assessed the ingredients on hand, I decided to make a protein smoothie. Coconut water, banana, lemon essential oil and about 1/2 cup of ice goes into my nutribullet. I blended until all is mixed well. Poured this smooth paradise into my glass, slapped in a lime green colored straw to add to the tropicalness going on. Ahhhh….my taste buds are liking this new concoction. It really is a tropical paradise in my mouth.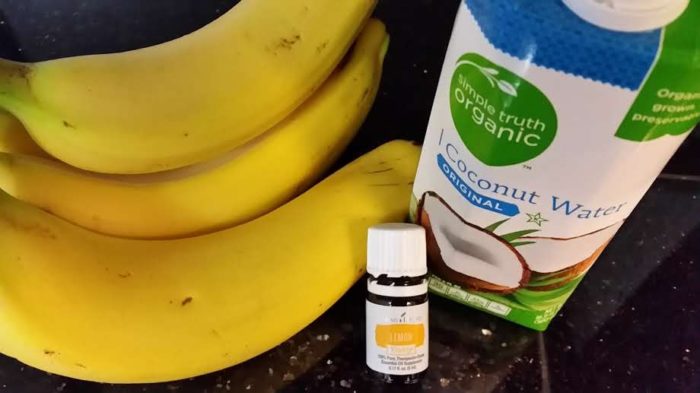 Tropical Protein Smoothie
Instructions
Add all ingredients into a blender, nutribullet or your preferred mixer and mix for 30 secs or so until well blended. Enjoy the flavor explosion.